Welcome to Composite Media GbR!
We are a small, creative film, VFX and multimedia studio in Schwäbisch Gmünd, Germany. Since our foundation in 2009, we have been offering our services in many areas related to video and film production, post-production and media production. Take a look around our website and get to know us. We look forward to working with you!
Nobody wants to buy a pig in a poke
The meaning behind our claim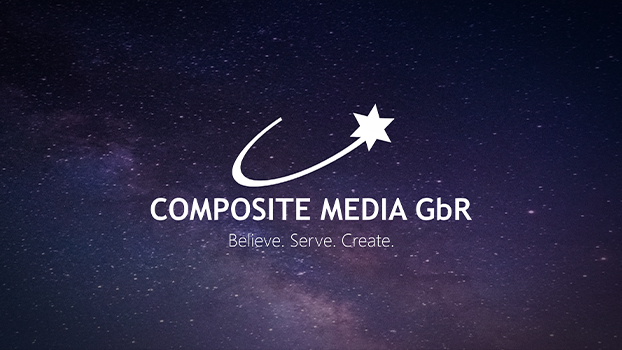 "Believe" is right at the beginning of our claim, because believing is the basis for our work in two respects. Our belief in God is the foundation of our lives and the motivation for everything we do. And everything we do, we want to do for his glory. On the other hand, it is essential for every project that you also believe in the success of the project. We believe that we can take on new, big and difficult projects and with God's help we have everything we need to produce excellent, creative, engaging and high-quality media.
"Serve", the second key word of our claim, also has two meanings. First and foremost, we want to serve God and build His kingdom with our work and everything we do. On the other hand, we want to serve our clients and other filmmakers with our skills, gifts and knowledge, helping them to realize their visions and create great films, videos, graphics, media, advertising and artworks. Because as a "service provider" we do exactly that - we serve others.
The third keyword of our claim is "Create". As creative filmmakers, it is of course important to us to create high-quality, creative and appealing media. We want to tell stories that move and turn good ideas into reality. We want to create impressive images that stick in your head. And in addition to the service aspect, it is also part of our dream to realize own productions and films.